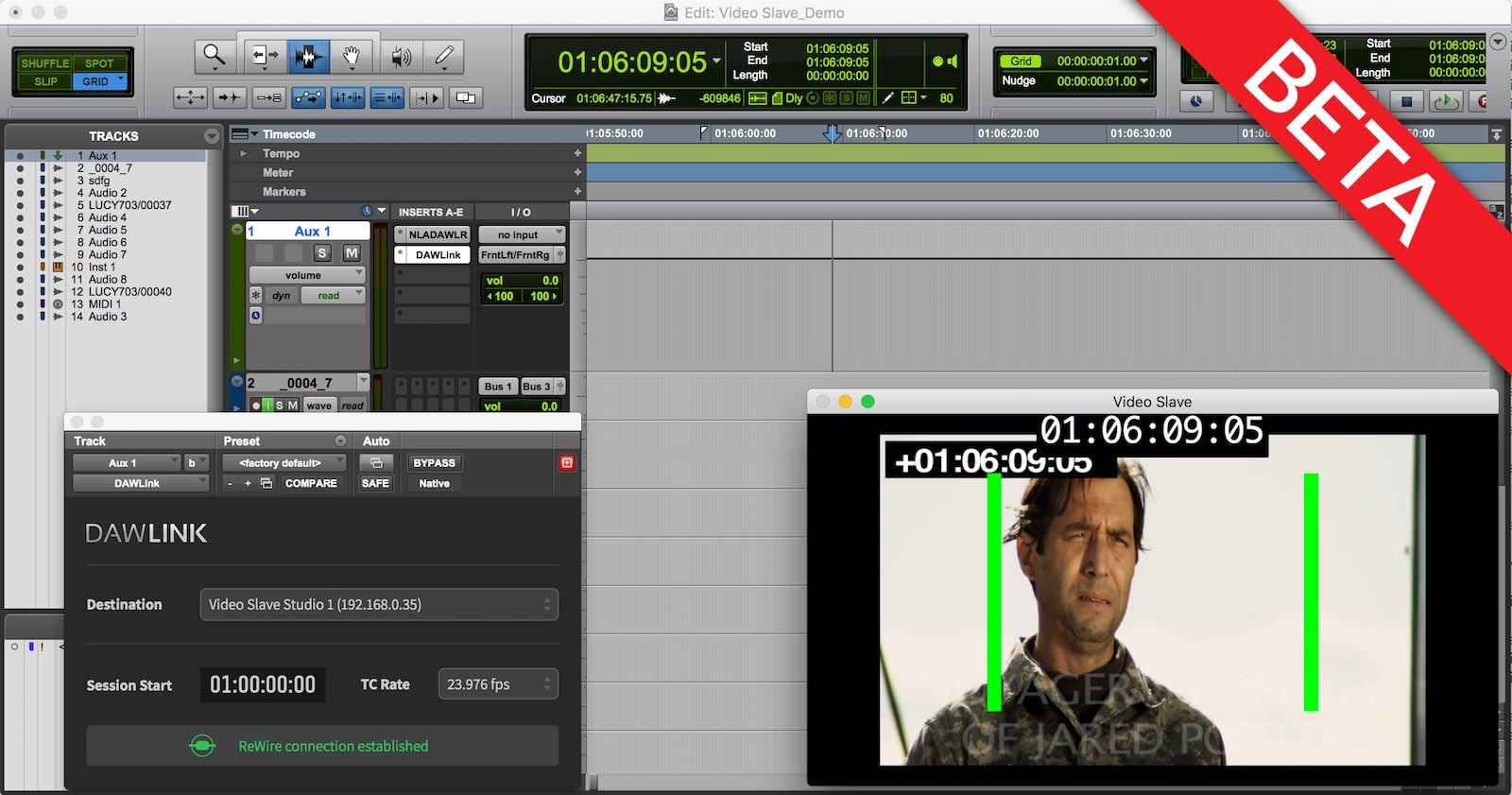 DAWLink is a ReWire device/audio plugin combination used to connect your DAW with Video Slave or ADR Master in the easiest way possible. It provides timing information in a very accurate and fast way and makes using Video Slave or ADR Master on the same or on another machine on the network possible.
Download DAWLink
We would love to stay in touch!
Please take a moment to signup for our newsletter.*
* Signup is optional and not required for downloading the software.
DAWLink is supported on all common DAWs on macOS and Windows 10. However, DAWLink is currently in beta so it might not work perfectly yet. Please let us know if you run into any issues with your particular host!
Get started now!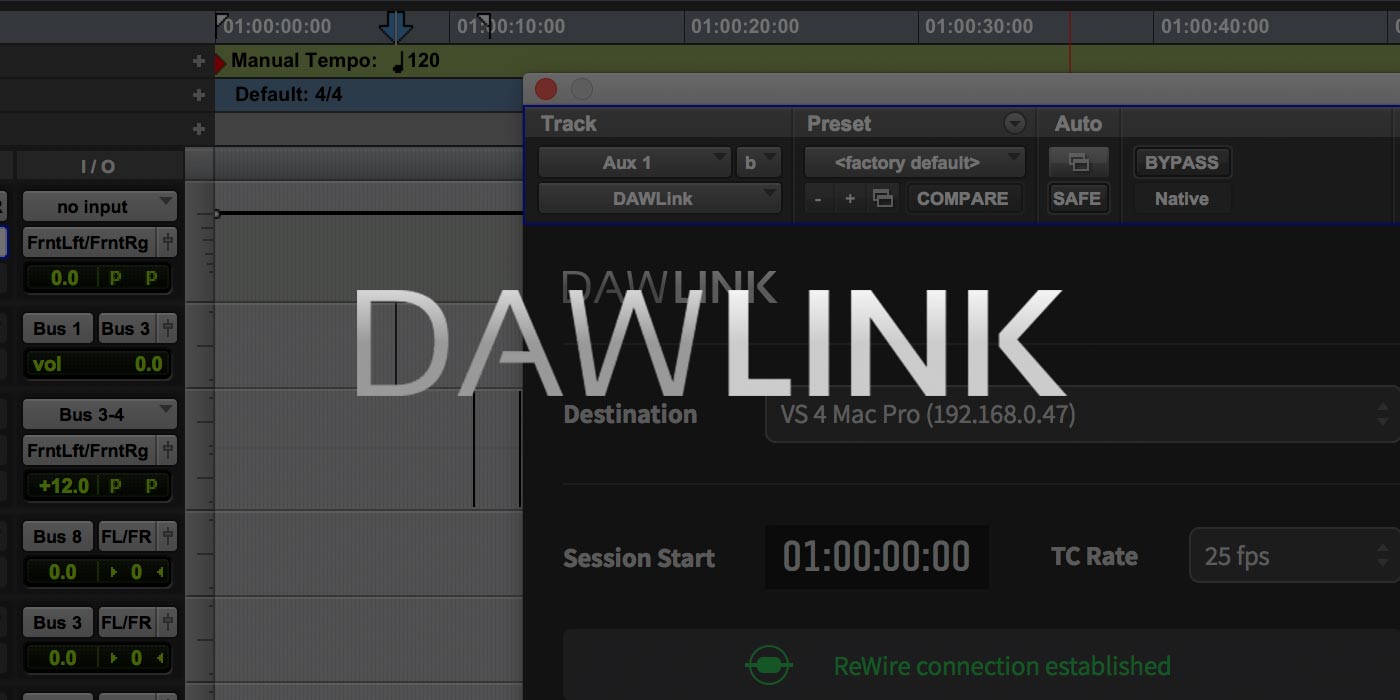 Learn how to setup DAWLink with your DAW to connect it to Video Slave and ADR Master.