Using Syphon with Video Slave
Overview
Video Slave 4 Pro features support for the Syphon framework. This allows Video Slave to share video frames with other Syphon-enabled applications in the most efficient way possible - directly on the GPU. Using this technology, it is possible to playback movie files in sync to a timecode source and to feed it to other applications to e.g. map the video onto an uneven surface by using third party software such as Resolume, Millumin or MadMapper. 
If a very wide or tall movie is to projected, it is also possible to use multiple copies of Video Slave on different machines all attached to the same timecode source. Each copy will then playback a separate movie file containing a part of the original file small enough to be displayed by one projector.

Setup
Setting up Syphon in Video Slave is really easy. Start by opening the Preferences and go to the Display tab.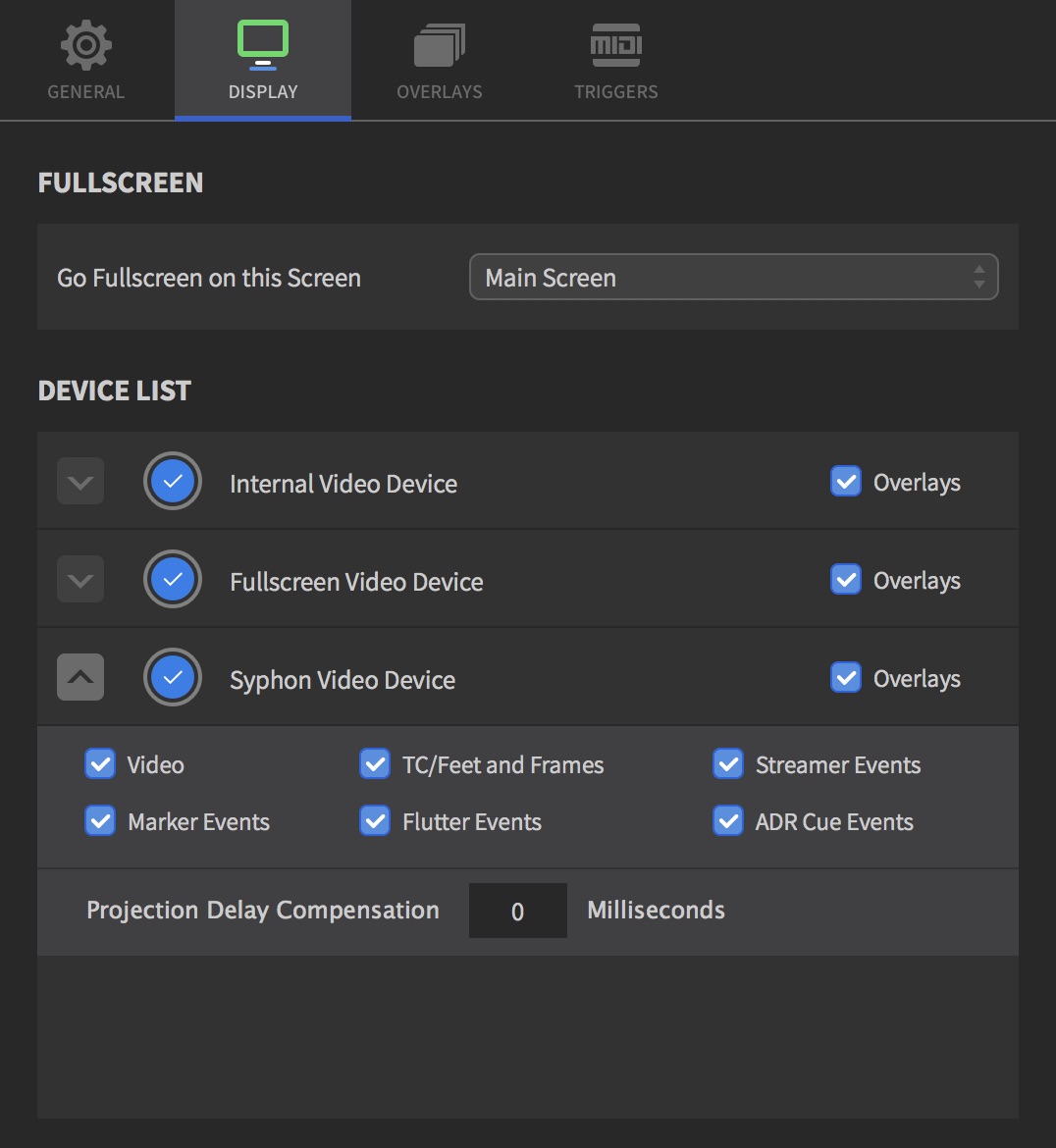 By default, Video Slave already creates a Syphon display device for you here but it is not enabled. To enable it, you only need to click the blue switch on the left of the Syphon display device row in the table view. As with other display devcies in Video Slave, you can choose to turn visual overlays on or off on the Syphon display device as well.
Syphon and Blackmagic/AJA
When using Syphon in combination with a projection mapping software, the video will be displayed within Video Slave and also through the projection mapping software. This may be a problem if you are also using a Blackmagic/AJA device for playout as both Video Slave and the projection mapping software might want to use that device.
To avoid this conflict, you have to tell Video Slave to not use the Blackmagic or AJA device by disabling it in the Display preferences window (see above).