UI Overview
Introduction
Upon launching ADR Master, the main window will be shown - which consists of four sections:
Tab Section
Contains five setting panes: MEDIA, TIMELINE, PROJECT, DAW & PROPERTIES.
Internal Video Player Section
The internal video player display section.
Controller Bar
Contains the main Timecode counter box, as well as Transport, Sync, Video Reference, Dual Frame, Mini Player and Fullscreen controls.
Timeline Section
Displays the contents of the currently active Timeline.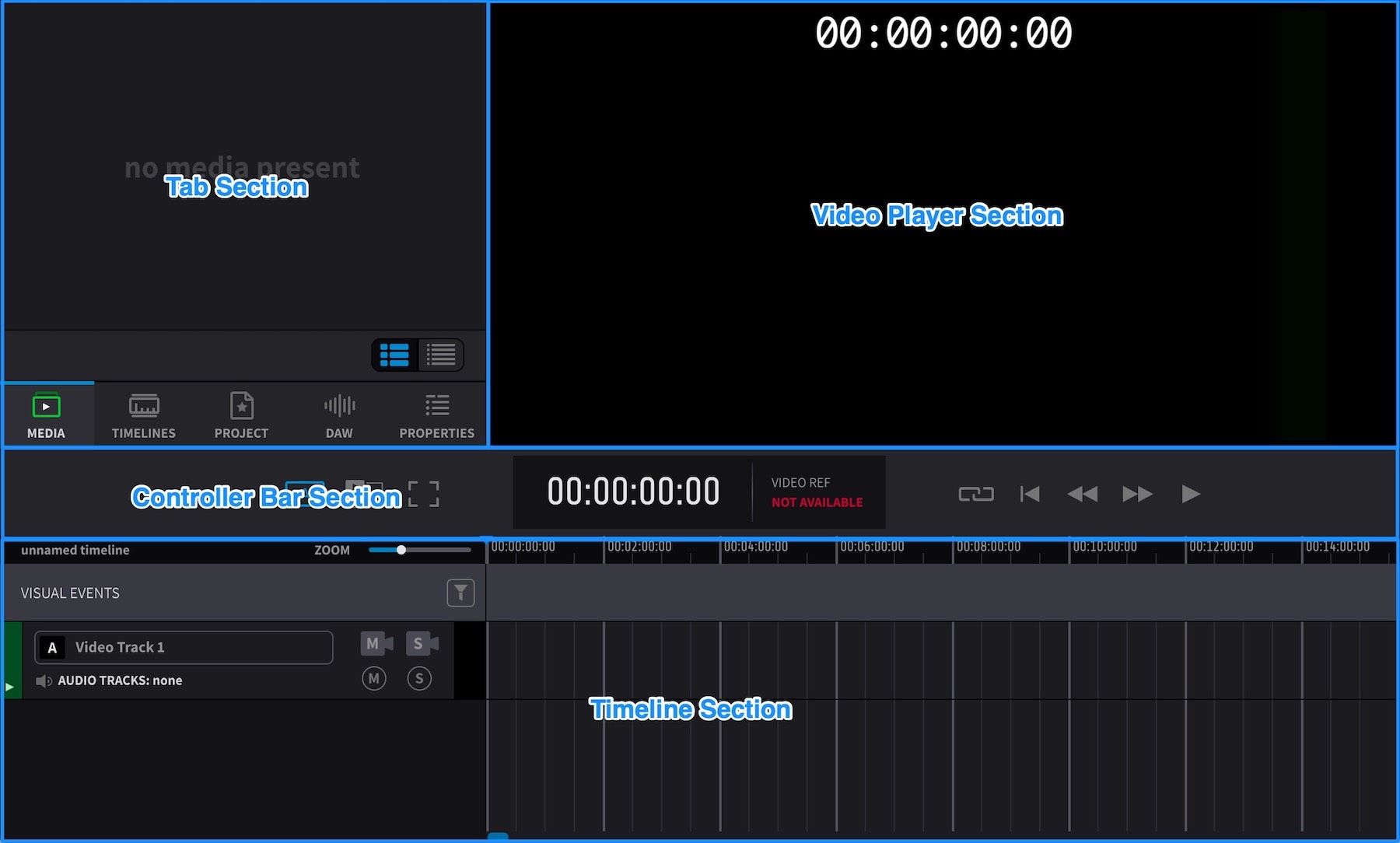 The windows can be resized vertically to show more or less of the Timeline & editing section, by clicking on the top edge of the Controller bar, and dragging up or down.