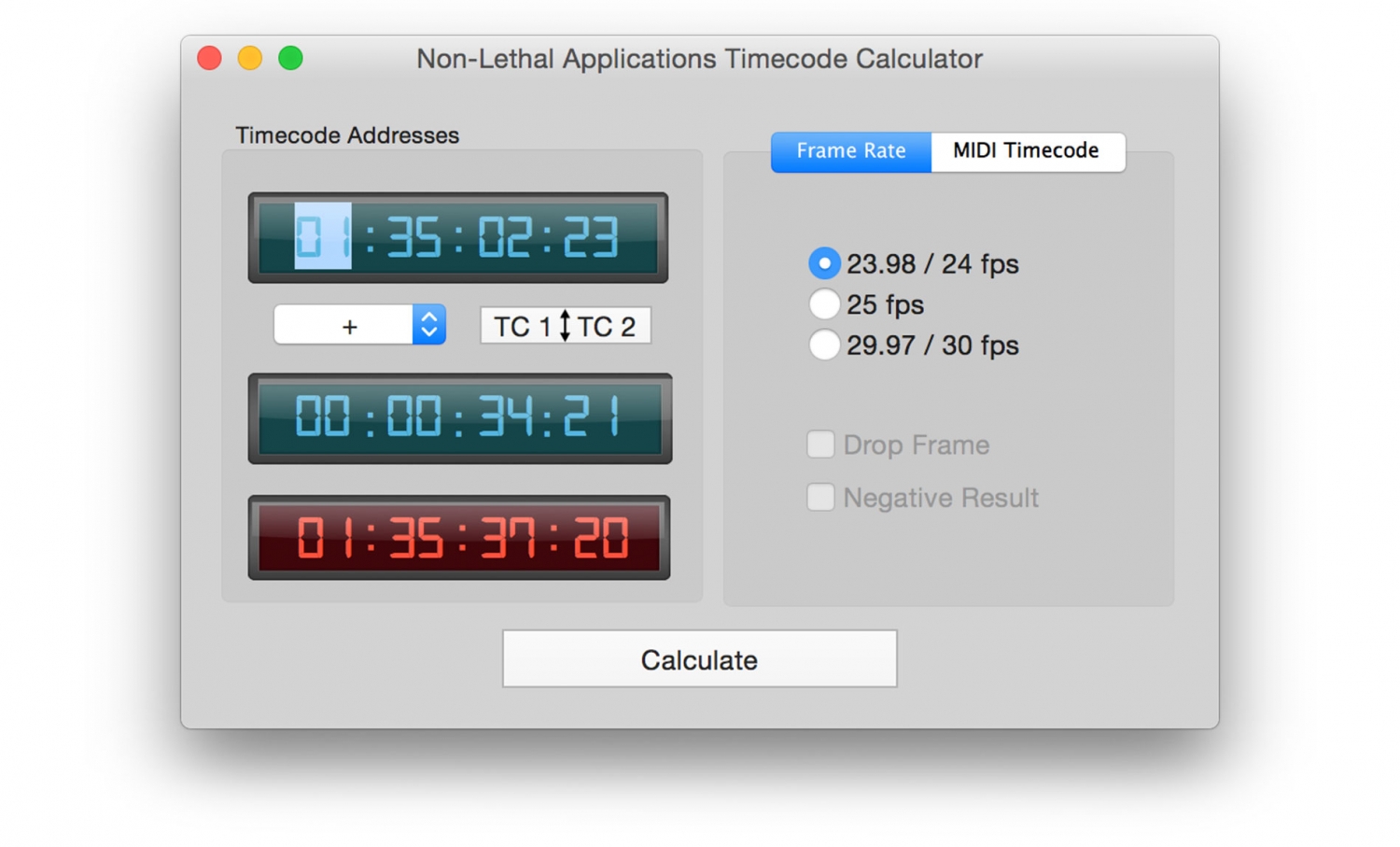 Download Timecode Calculator
We would love to stay in touch!
Please take a moment to signup for our newsletter:
Timecode Calculator - Features at a glance
Our Timecode Calculator is a utility application that helps you doing the math with timecode values. Calculating offsets is an every-day task in modern postproduction situations. Especially with dropframe timecode this can be error-prone. This little tool is the perfect helper here!
Add and subtract TC addresses
supported framerates : 23.98 / 24 fps, 25 fps, 29.97/30 non-dropframe, 29.97/30 dropframe
Auto-fixing erroneous user input
TC results smaller than 00:00:00:00 can either be displayed as negative value or positive wrapped around the 24 hour mark
Fetch timecode addresses directly from incoming MIDI timecode