ADR Master 2 - New Major Version Released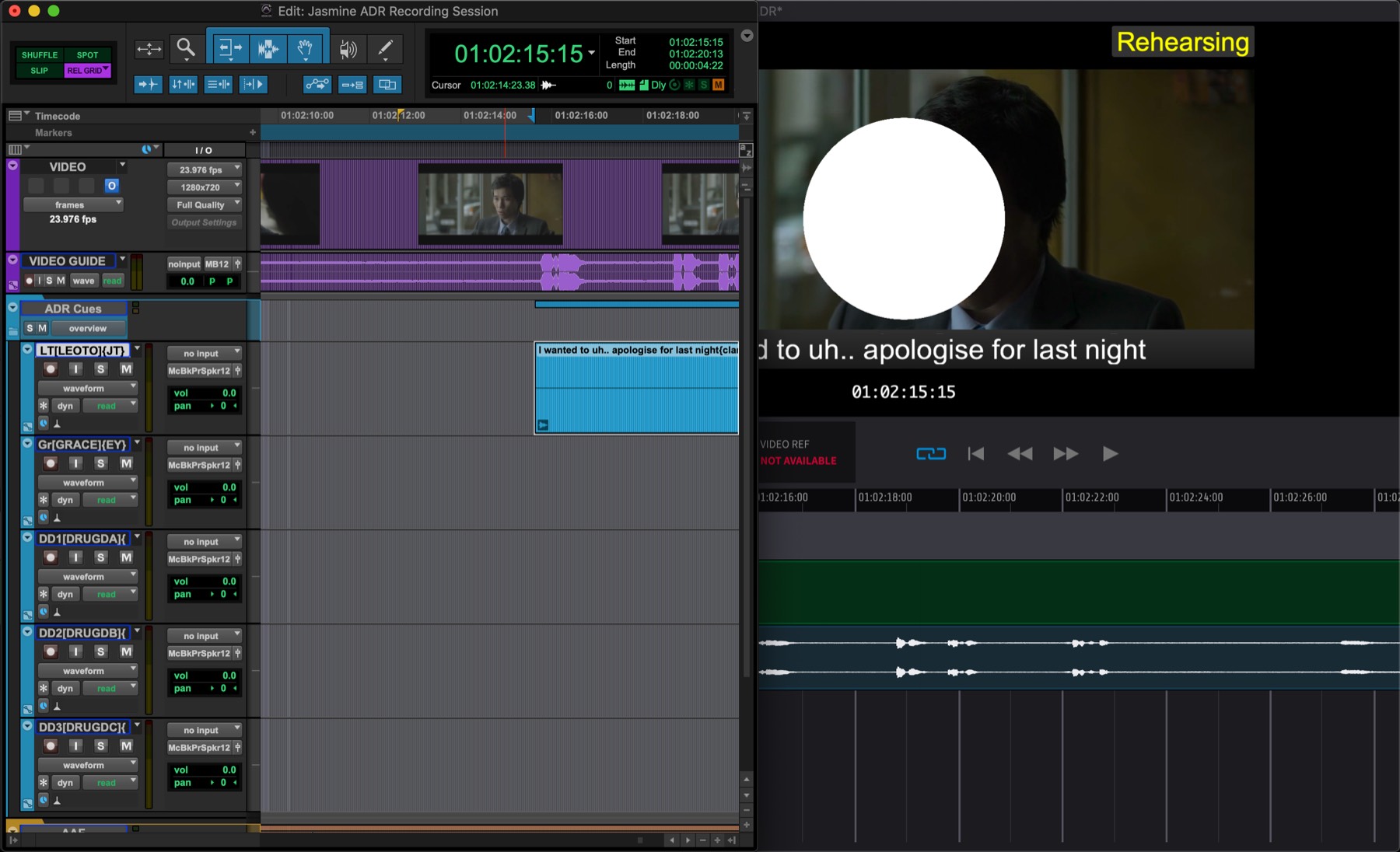 Main new features and improvements
Pro Tools | Satellite Link support
ADR Master 2 now integrates seamlessly with Pro Tools® through Avid's Satellite Link protocol - either on the same, or a separate ethernet connected computer. Click here for a full list of Satellite pre-requisites & requirements.
Dual playback
You can now play back two video streams simultaneously in either A/B, side-by-side or picture-in-picture modes.
Uniform and refined dark UI
We have fine-tuned our dark UI, which is now used for both Video Sync and ADR Master. To make working with text easier, ADR Master still provides a light background for areas where text information is shown.
Slim media bin view for easier organisation
To better organise your files in the Media bin, you can now choose between a detailed and slim view.
Support for iLok network licenses and iLok Cloud
You can now use iLok network licenses and also iLok Cloud for perpetual licenses.
Import events from/export events to new Timed Text Authoring Lineage (TTAL) format, developed by Netflix
We are proud to be one of the first companies to support the new Timed Text Authoring Lineage file format developed by Netflix with ADR Master 2. The format is aimed to make data exchange between editors and Netflix easier.
Excel file export
ADR Master can now also export Excel files.
Rich text/text formatting support throughout the app
You can now use text formatting (bold, underline, italic, strikethrough, text colour) throughout ADR Master. Cues with text formatting can be imported from Word and Excel files without losing text formatting if present. Files exported as PDF or Excel files will also preserve the text formatting information.
Improved event filtering with optional adjacent cues
To help actor performance, include a definable number of adjacent cues before and after each line when filtering by character for example.
Extended ADR Cue Reasons
We have thoroughly redesigned the ADR Cue reasons available in ADR Master. You can now select an exact reason for each cue from several categories. In addition to the reasons in ADR Master, there are now up to eight user reasons per project.
Language setting per timeline
All timelines now have a language field for better use in translation settings. The language will be read from and written to Netflix TTAL files on import/export respectively.