Video Slave 4.4 / ADR Master 1.4 Released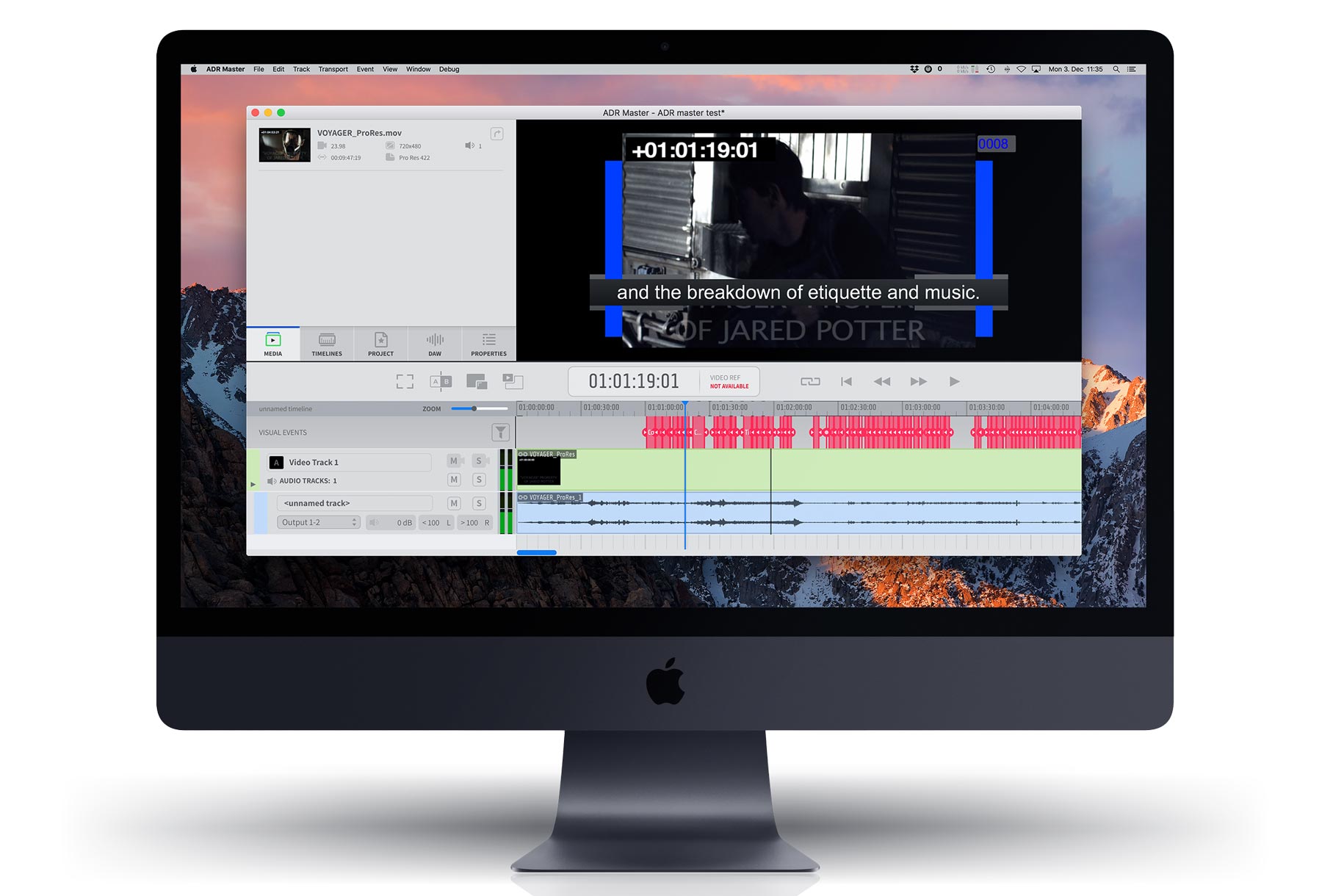 We have just released Video Slave 4.4/ADR Master 1.4 containing new features, improvements and bug fixes. This new version is a recommended update and is free for all Video Slave 4 and ADR Master users and also for all subscribers. Please use the "Check for updates" functionality directly from the Video Slave/ADR Master menu or download the file directly from this site.
All Changes in Video Slave 4.4 and ADR Master 1.4:
New features and improvements
Improved cue number generation when importing shooting scripts (ADR Master only)
Editing text in Script Import Window can now also be undone/redone (ADR Master only)
The folder relink option added recently now also searches the selected folder recursively (inlcuding subfolders)
When "New Cue from Script Selection" is selected in Script Import Window, ADR Master now also jumps to the start TC of the cue (ADR Master only)
ADR Master now automatically selects the next lines when a cue is submitted in Script Import Window (ADR Master only)
When exporting, VS/ADRM now presets the project name in the save dialog
Added #cues column in character table in project tab to make combining characters with similar name easier (ADR Master only)
The PDF layout labels when exporting now also contain what additional fields they contain to make it more obvious (ADR Master only)
The character and actor filter dropdown menus only show the characters and actors present in the currently selected timeline (ADR Master only)
Right-clicking on a track or on the empty area below the tracks now allow for adding new or deleting selected tracks
Audio and video files can now also be dragged to the empty area below the tracks and VS/ADRM will create the corresponding video/audio tracks for you. This works from the Media Bin and from the Finder.
Improved display behavior of the property editor (in the Properties tab) when both event and media regions are selected. VS/ADRM now shows the properties for the last selected region.
Bug Fixes
Fixed a bug causing the window size and position restoration to not work properly
Fixed a bug causing crashes when the event list window was used
Fixed a bug causing a wrong sort order in the event list
Fixed a bug causing wrong tracks to be named when recording with ADR Master (ADR Master only)
Fixed a bug causing a crash when writing PDFs on Catalina (ADR Master only)
Fixed a bug causing a deadlock (beachball) when starting a rehearse/record/review pass from ADR Master (ADR Master only)
Fixed a bug causing an error message occurring more than once when closing a Pro Tools session with ADR Master attached (ADR Master only)
Fixed a bug causing MIDI messages to be delivered out of order potentially causing jumpy picture
Fixed a bug causing the exported audio to be delayed
Fixed a bug causing the Properties tab not being redrawn when the top window section was resized.
The tooltip about muting individual channels of stereo audio tracks when right-clicking the Mute button was shown on the video track's mute button as well although the right-click didn't work there.
Other bug fixes and performance improvements