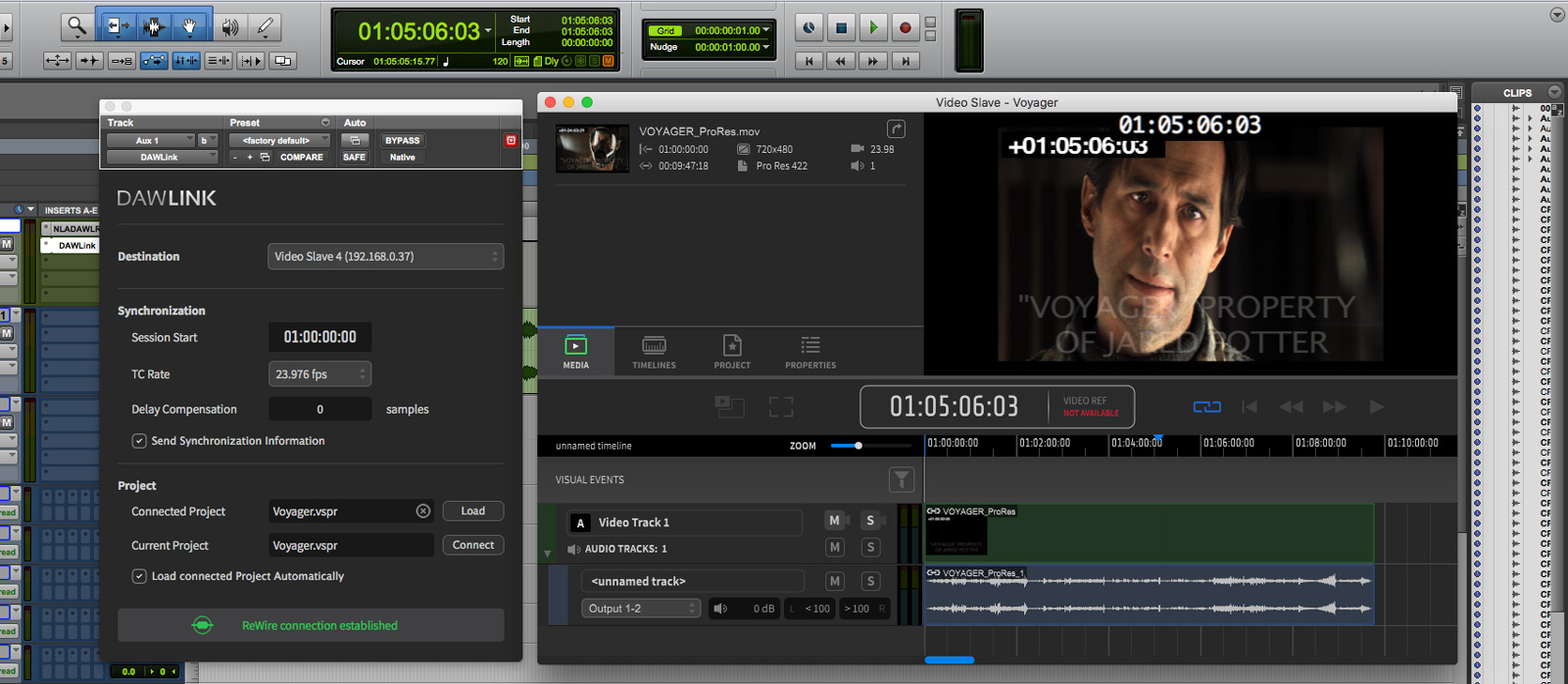 We have just released an update to our free utility plugin DAWLink used to simplify and improve the communication between the DAW and Video Slave/ADR Master.
Ever since its initial release, Video Slave has been relying on MIDI Timecode and MIDI Machine Control to connect to your DAW. While this works (and is of course still supported), the setup process has often not been as straight forward as we wished it would be - especially when using Video Slave/ADR Master on another machine in the network or with Pro Tools where HUI was also required to get around a looping bug with MTC.
Meet DAWLink; with DAWLink setting up a connection between your DAW and Video Slave/ADR Master is as straight forward as it gets. Drag a plugin to your DAW session and select the Video Slave/ADR Master instance you want it to talk to - done. It doesn't matter if the Video Slave/ADR Master instance runs on a different machine in the network or on the same one running the DAW.
Aside from the quick and simple setup, DAWLink provides lightning-fast lock and response times when scrubbing/looping or just playing back.
With the new version you can now also connect Video Slave/ADR Master with your DAW session and load projects directly from the DAW or even have the DAW load linked projects automatically. Aside form that we also added a delay compensation so Video Slave/ADR Master is still in sync when the sessions get larger. Our users also asked for a "Local" setting in the destination dropdown menu to always connect to the local instance of Video Slave or ADR Master in order to prevent controlling the wrong system when moving sessions across machines.
We encourage you to download your copy from here and try it out today! You will also need the latest version of Video Slave and ADR Master we also released today. We're looking forward to hearing your feedback!