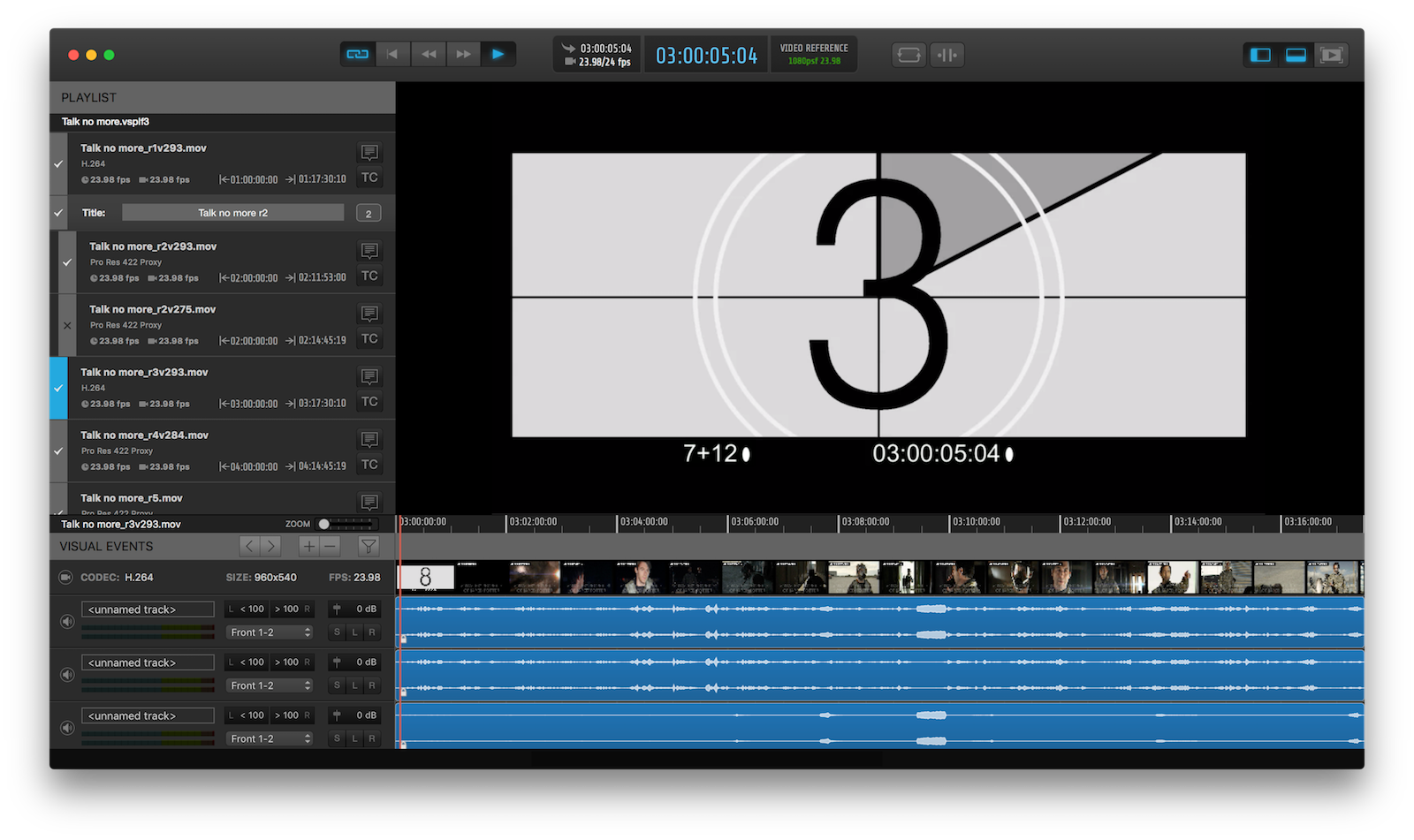 Download Video Slave
We would love to stay in touch!
Please take a moment to signup for our newsletter.*
* Signup is optional and not required for downloading the software.
Overview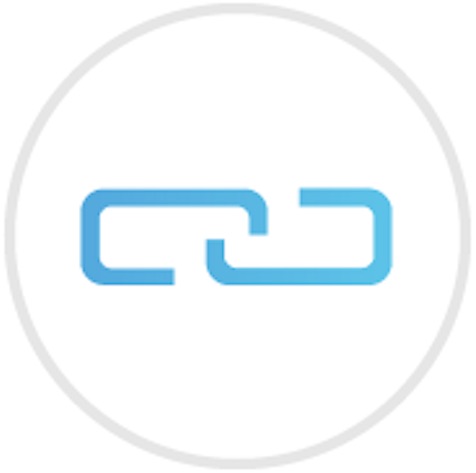 Synchronized movie playback - simple and powerful
Video Slave 3 offers seamless playback of movies in sync to MIDI Timecode. Video Slave 3 works with all major DAWs including Pro Tools, Logic Pro X, Nuendo, Cubase and Studio One - or any other device that can generate timecode as a source. Video Slave 3 can be used either on a wired MIDI connection or through network MIDI.
Video Slave 3's sync engine provides stunningly fast locking times and tight sync guaranteed: in many cases, it's better than using the video engine built into your DAW. Let your DAW handle the audio and use Video Slave 3 to do all the heavy lifting with video effortlessly.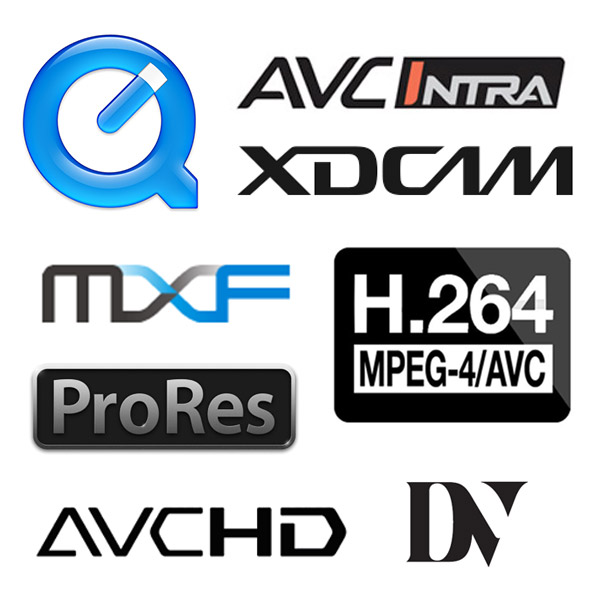 Custom playback engine with GPU-supported rendering
Leverage the power of Video Slave 3 to playback all today's commonly used codecs including DV/DVCPRO, Motion JPEG, Apple Pro Res, H.264, and AVC Intra. The supported container types include QuickTime, MXF (operational patterns Op1a and Op-Atom) and others. You can even use it in stand-alone mode to audition video clips on the fly.
Stop wasting time transcoding movie clips to a format preferred by your DAW. Simply drop the video clip into Video Slave, and it does the rest. Our custom-designed video playback engine has been built to meet the needs of audio/video professionals around the globe. Unlike other solutions on the market, Video Slave 3 does not rely on the QuickTime engine, crucial now that QuickTime has been officially deprecated by Apple with OS X 10.9, and will disappear in a future update of OS X.
Video Slave 3 gives exceptional video playback, and saves you valuable time.
Overlays to transform your daily work
One of the core features of  Video Slave 3 is flexible overlays, enabling the superimposition of all types of visual cues over the picture - useful in a whole range of scenarios. From simple on/off overlays for timecode or feet and frames to timed overlays for streamers, markers, flutters and ADR cues.
Timed overlays can be programmed directly within Video Slave 3, but also imported from a file in many popular formats (CSV, SRT, STL, DBF, ADR Studio Scripts, Pro Tools Session Info text files) or triggered directly from your DAW or other MIDI-compatible equipment such as a keyboard or trigger pads.
What puts  Video Slave 3 ahead of the competition is the incredible flexibility of its overlays. All the overlay types can be turned on or off on an individual video device basis. This feature enables set-ups where a voice talent or actor can view the video superimposed with streamers, punches, and text, while the editor or director can focus on the performance without being distracted by the visual cues.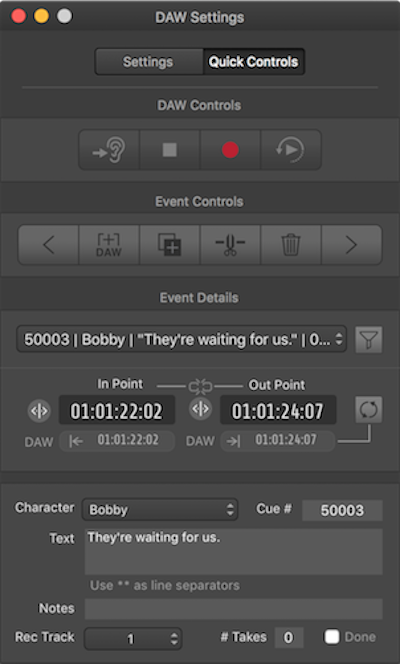 ADR Recording taken to the next level
One of the brand new features in Video Slave 3 is its ADR recording and management capabilities, tightly integrated with Pro Tools.
With Video Slave 3 it is easy to create new ADR cue events directly from a timeline selection in Pro Tools. You can also modify the timing of existing events, split them at the play-head or update them from the current timeline selection, all at the click of a button. Define exactly how each track should behave when rehearsing, recording and reviewing in Video Slave's sophisticated mute/record matrix. 
Let Video Slave name the tracks before recording, so you can find the right regions immediately after recording. Export cues as CSV files, let tools like Conformalizer handle the re-conforms and re-import the cues again, or print a list of cues choosing one of Video Slave's integrated layouts. 
Video Slave is the only solution on the market offering ADR recording features with a direct connection to Pro Tools as well as movie playback to external video hardware - all in one application, giving you unprecedented flexibility and professionalism.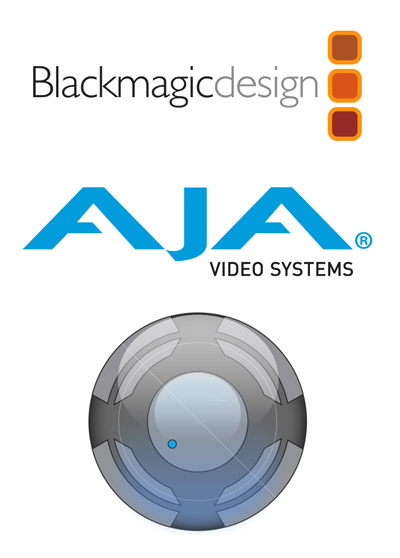 Extensive video device support with unrivaled flexibility
Don't be tied to simple playback through your video display. Video Slave 3 supports a wide range of video hardware devices from Blackmagic Design and AJA. This includes Blackmagic's DeckLink, UltraStudio and Intensity product ranges as well as AJA's KONA, Io and T-TAP devices. 
Video Slave 3 also supports the Syphon framework which allows you to share video frames with other software applications easily. This feature makes Video Slave 3 the perfect companion for all kinds of live performances.
Unlike some other solutions, using an external video device doesn't disable the internal display.
Video Slave 3 will show the video to all attached devices as well as the inbuilt player view and will ensure that all the displays are in perfect sync - a vital advantage in live scenarios. If this isn't enough, Video Slave 3 offers an option to manually compensate for display delays (such as when playing through a projector).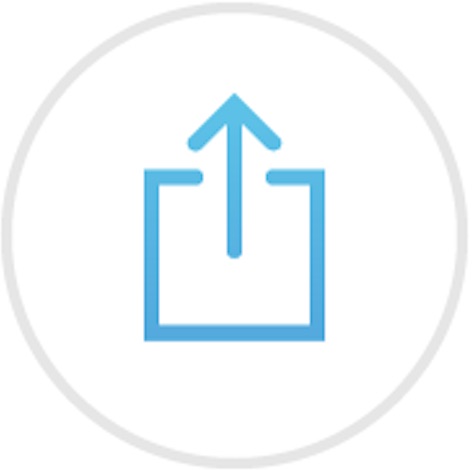 Custom movie export
An essential part of any workflow is the ability to export movies in flexible formats for different scenarios. Ever needed to export a movie with an added piece of music for the director? Or export a video with your programmed visual cues to send to the scoring stage?
Now you can with Video Slave's new movie exporting features. Video Slave 3 offers you the flexibility to select output options of video and audio codec, include or remove audio tracks, and export range.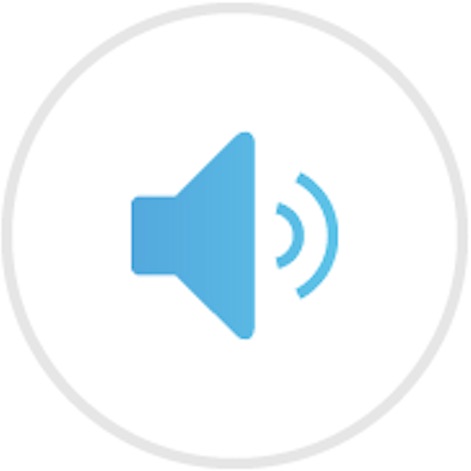 Professional audio capabilities
Video Slave 3 provides playback of all audio tracks on a movie with up to 8 channels per track, as well as synchronized playback of referenced external audio files. And best of all, there's no import or conversion needed.
Video Slave 3 will display audio waveforms and offer all audio-related features you are used to on your workstation. This includes routing to user-definable output busses, as well as standard audio controls such as solo, mute, volume and pan on an individual track basis.
Of course, Video Slave 3 will support all Core Audio devices and interfaces for playout.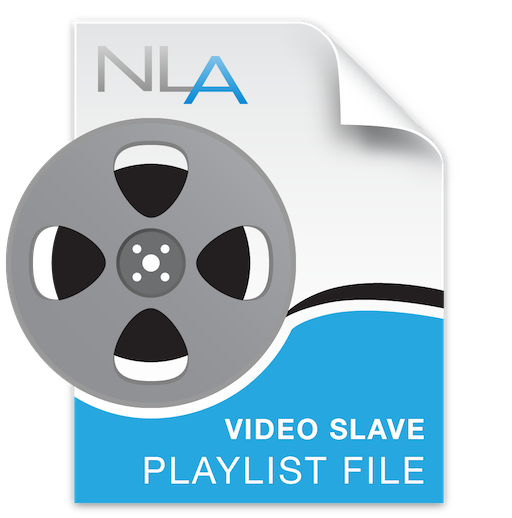 Ease your workflow with playlists
Are you working on a reel-based feature film? Or a whole season of a TV series? Or a bunch of commercials? Then Video Slave 3's playlist is just what you need.
Throw all your clips into the playlist and let Video Slave 3 choose the right reel automatically, according to the incoming timecode. Modify the movie's timecode or define an offset to position the movie in sync with your DAW. Additionally, you can use  Video Slave 3's new versions feature to keep track of all the video files you receive from the editorial. Create a version with all the different files of the same scene or reel and keep them all in sight. Or switch back to an older version quickly to find changes more easily.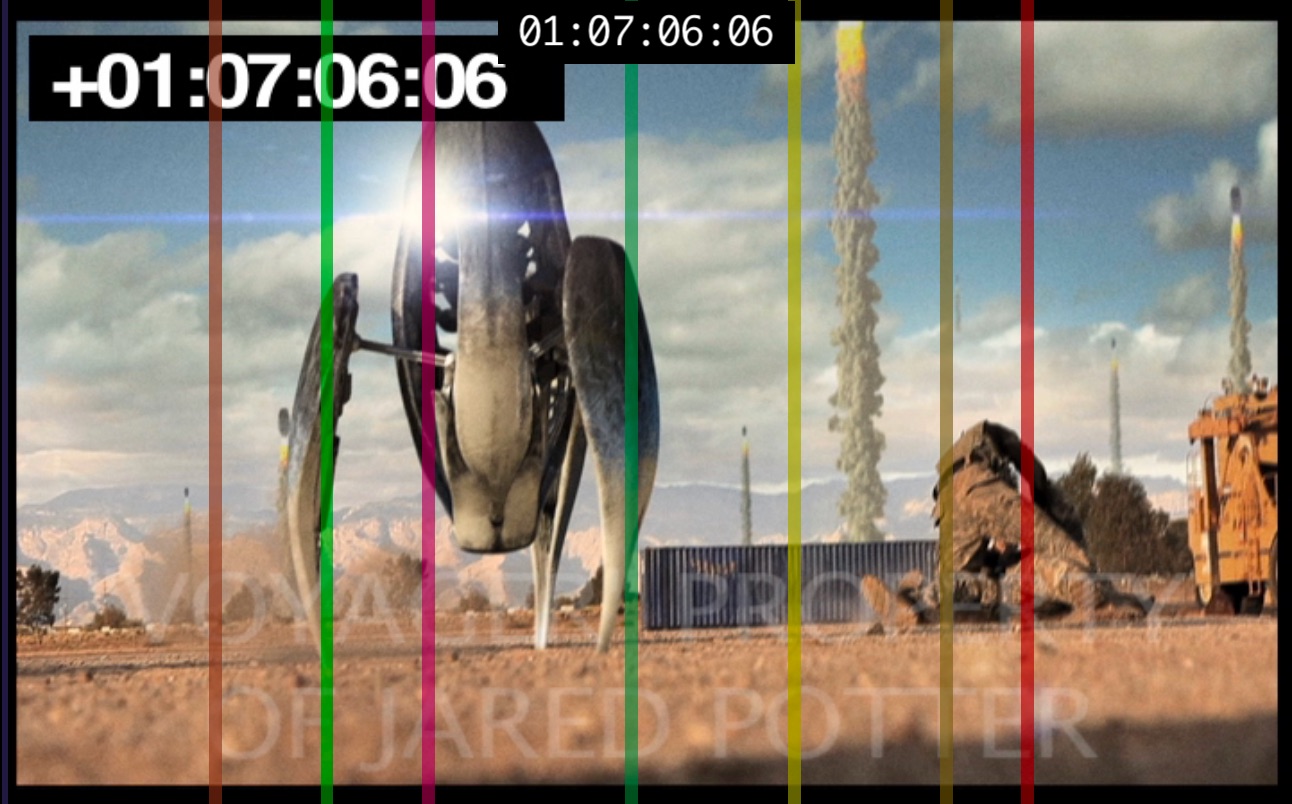 Plays nice with others
Video Slave 3 works well with other software solutions such as The Cargo Cult's Spanner 3. The integration allows users to display pan positions from Spanner directly in Video Slave 3. 
We will be adding more integrations with other software solutions very soon! 
Get started quickly!
Purchase options
Download your fully functional demo* of Video Slave 3 TODAY
* Demo software is video watermarked and times out after 30 minutes and must be relaunched.
Download Video Slave
We would love to stay in touch!
Please take a moment to signup for our newsletter.*
* Signup is optional and not required for downloading the software.
Professionals love Video Slave
Video Slavehas become an integral part of my studio's work flow. Its playlist feature is perfect for organizing multiple reels and versions of video and the application incorporates wonderfully not only with our Cubase set up, but with Logic and Live as well. On the rare occasions where I have had questions, customer service has been incredibly efficient, effective, and eager to advance their product and make it the best that it can be.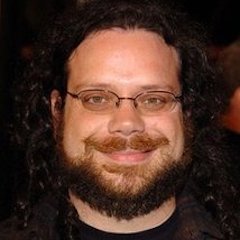 Christophe Beck
Award-winning Composer
-
The Hangover I+II, Crazy.Stupid.Love., RED, Taxi, Frozen, Edge of Tomorrow
With so much technology in our work these days, a big issue has always been the CPU drain… even on our powerful computers. Slave video can save you from any possibility of overworking your equipment. Video Slave 3goes well beyond just getting video off of your sequencing machine. The streamer functions alone make free timing and timing alerts so simple. We've come a long way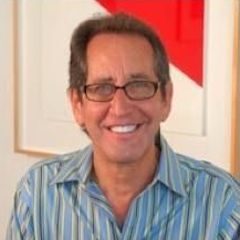 Bruce Miller
Award-winning Composer
-
Frasier, Becker, Jenny, Out of Practice, The Odd Couple
Video Slave was used in these productions
Video Slave is used by these companies